Do you have an up and coming event?

One to be remembered by all that attend?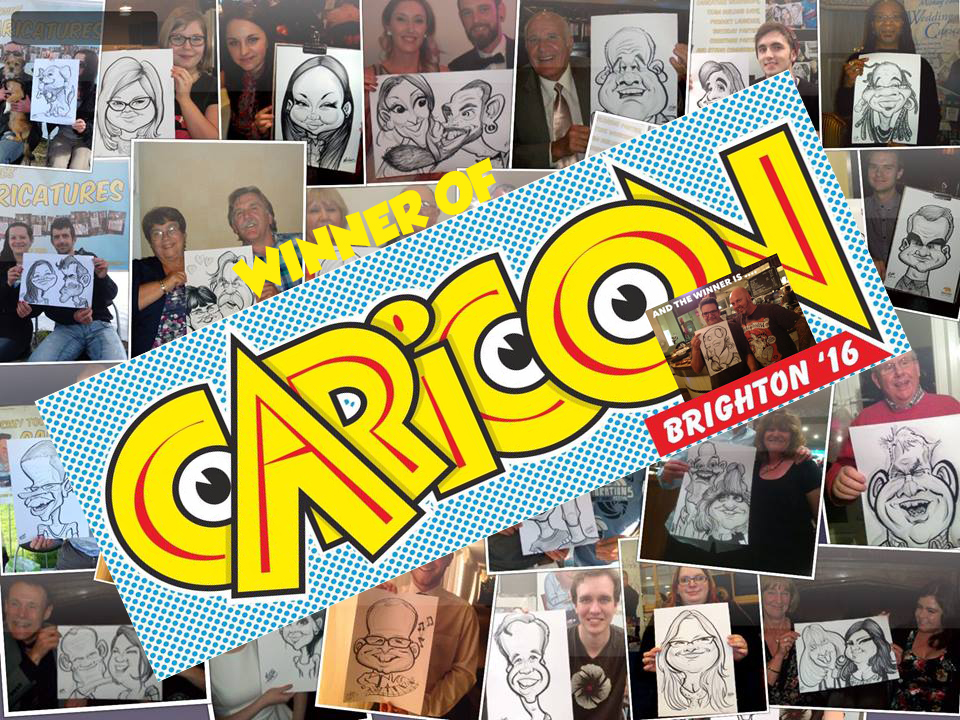 Then look no further than booking caricature artist Mickey Toones, to provide hilarious and unique entertainment.
Mickey is one of the U.K.s leading event / wedding caricaturists, and is thought to have drawn more than anyone else in this profession in the last year. He is represented by some of the leading entertainment agencies in the UK.
Renowned for his talents he spends all of the summer months producing his unique caricatures at the number one theme park Alton Towers!
Mickeys talents have been recognised all over the world and more recently he has been offered contracts in the USA in Disney, Bush Gardens & Sea world.
Mickey is more than happy to do a studio caricature portrait if so wished either in black & white or full colour from a photograph or picture you have.
When working live Mickey can either work from a central location from an easel producing around 20 caricatures (per hour) black and white sometimes more! It is possible to produce about 10-12 in colour per hour when working from an easel or if you prefer he can provide an excellent walk around service.
Some things to take into consideration before booking Mickey Toones:
How many people want to be drawn?

How much space is available?

Do you want a central attraction?

How much time is available?
All of these should be taken into consideration before booking Mickey Toones Caricatures.
However, he would be more than happy to discuss the options and how to maximise his talents for your event, enabling all to take home the hilarious & unique caricatures and memories of a fantastic day/evening. Please
contact Mickey Toones
for further details.

Micky appeared on the BBC TV Programme Identity which is hosted by Donny Osmond. Contestants have to guess what Job the 'mystery' person has...... Check out my best Poker Face - although i do look a bit like a Mobster as well!!!